Over the years, your Barnegat dentist has done and seen it all. You name the procedure and they have probably done it. There are, however, a few that stand out as far more common than others. Here are the 6 procedures we find ourselves doing more than any other:
1) Fillings
One of the most common dental procedures is also one of the easiest: getting fillings. This is nothing more than using restorative materials to repair damage to your teeth, usually cavities. In addition to filling holes left by tooth decay, aka cavities, these materials might be used to repair chipping, cracks, and other tooth damage. The resins used are colored to match your teeth, giving you a natural look that blends in seamlessly with your existing teeth.
2) Caps or Crowns
Dental crowns or caps are covers usually made of porcelain that go over or around existing teeth. These procedures are usually performed to help repair the appearance of broken or cracked teeth. These crowns not only improve the appearance of teeth that have been chipped in accidents and other events, they also help strengthen what is left of the teeth.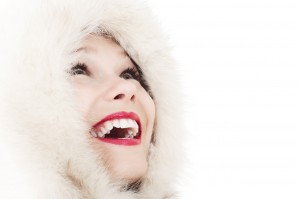 3) Tooth Whitening
More common than ever these days, the professional tooth whitening offered by your dentist in Ocean County is a cut about over-the-counter solutions. Using one of several types of treatments, your teeth can be whitened by several shades, reversing the damage done by years of coffee drinking, juice, smoking, and other ways to stain your teeth. Even better? The procedure is fast, easy and affordable.
4) Bridges and Implants
When teeth are missing or removed, it's usually a good idea to replace them in some way. This is not just for the sake of appearance, but to protect your gums and to make eating easier. One of the most common ways of doing this is with a bridge, sometimes called dentures. These are false teeth with crowns used to fill in gaps in your mouth. Another is through the use of implants, metal posts that are placed in your mouth to serve as anchors for false teeth. In both cases, technology used by dentists near Manahawkin has come so far that you'll never notice the difference.
5) Root Canals
Also known as Endodontics, root canals are a procedure often talked about with fear, but that doesn't have to be the case. Modern advances in how these procedures are done have made them far less uncomfortable than in the past. Root canals are the removal of the pulpy, thread-like tissue in the center of the tooth. This is done when decay had advanced far enough so that it might cause infection inside the tooth. Root canals can save teeth from being extracted, but more importantly, they can prevent the formation of abscesses, buildups of pus that can destroy tissue and cause extreme pain – and sometimes worse.
6) Extractions
This one is pretty self-explanatory. An extraction is when a tooth is removed. These procedures may be done for a myriad of reasons, whether the tooth is damaged, decay has progressed too far, unwanted extra teeth are coming in, and more. In most cases, extractions are relatively easy procedures that any experienced dentist near Forked River can perform.