These days, few dental procedures are becoming more commonplace than getting dental implants.
To put it in the most basic terms, a dental implant is an artificial root used to support various dental prosthesis, such as dentures, crowns, and so on. They are a part of a wide array of procedures, from some types of false teeth to full dental reconstruction.
Our doctors at Bayside work with experienced surgeons and coordinate your care through each phase of treatment. Once the surgeon has placed the implant or implants, our doctors can finish your case with beautifully fabricated restorations, whether it is a single crown ("cap"), bridge or even a full denture.
What kinds of people get dental implants?
Those who have lost a tooth or teeth in an accident
Those facing major tooth replacement due to decay
Athletes who lost teeth during competition
Actors and models seeking to improve their smile
Older patients who do not want traditional dentures
Anyone who is missing teeth
As you can see, dental implants cover a wide range of people and a wide variety of needs. With such a broad demographic, you might assume that the reasons people get dental implants are just as varied.
That assumption would be correct. Here are just a few of the reasons why patients seek out dental implants from their dentist in Southern Ocean County:
Prevent Jawbone Loss – Choosing a fixed bridge over a dental implant means your jawbone will begin to deteriorate. A root tooth is required to adequately stimulate the bone. A dental implant supplies that stimulation.
Maintain Your Appearance – No dental reconstruction procedure goes further in maintaining your appearance than dental implants in Barnegat. This is because other procedures can result in a "sunken" appearance around your jaw, among other issues.
Help You Speak Better – Unlike other procedures, dental implants effectively recreate the condition your jaw should be in. Other procedures can impact the way you speak, forcing you to relearn certain ways of speaking. This is not the case with dental implants.
Longer Lasting – Most other dental restoration procedures do not last nearly as long as dental implants do.
More Permanent Than Traditional Dentures – Traditional dentures have been a necessity for some people, but no one likes them. Dental implants can replace traditional dentures with a more permanent, more comfortable option.
Prevent Shifting Of Your Teeth – When there is an empty space in your jaw, your teeth have a natural tendency to shift into that space. In time, this will result in crooked teeth. Dental implants will prevent this.
Based on the above, the reasons why people in Southern Ocean County get dental implants should be obvious. No matter how you look at them, they are superior to traditional dentures and tooth replacement.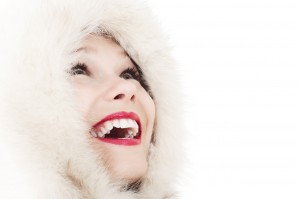 They are catching on nationwide, too. Consider these facts:
3 million Americans now have dental implants
10 percent of dentists now perform the procedure
Dental implants are a $1 billion market in the United States
The success rate for dental implants is 98 percent
Only modern materials, such as titanium alloys, are used in dental implants
The surgery is painless
Dental implants cannot get cavities
We pride ourselves in having educated, knowledgeable patients. That is why it comes as little surprise to us that when people from Southern Ocean County visit, many are quick to ask about dental implants.
Because the bottom line is that dental implants work better than the other options.